SU MISURA - YOU DESIGN
CREA LA TUA CAMICIA PERSONALIZZATA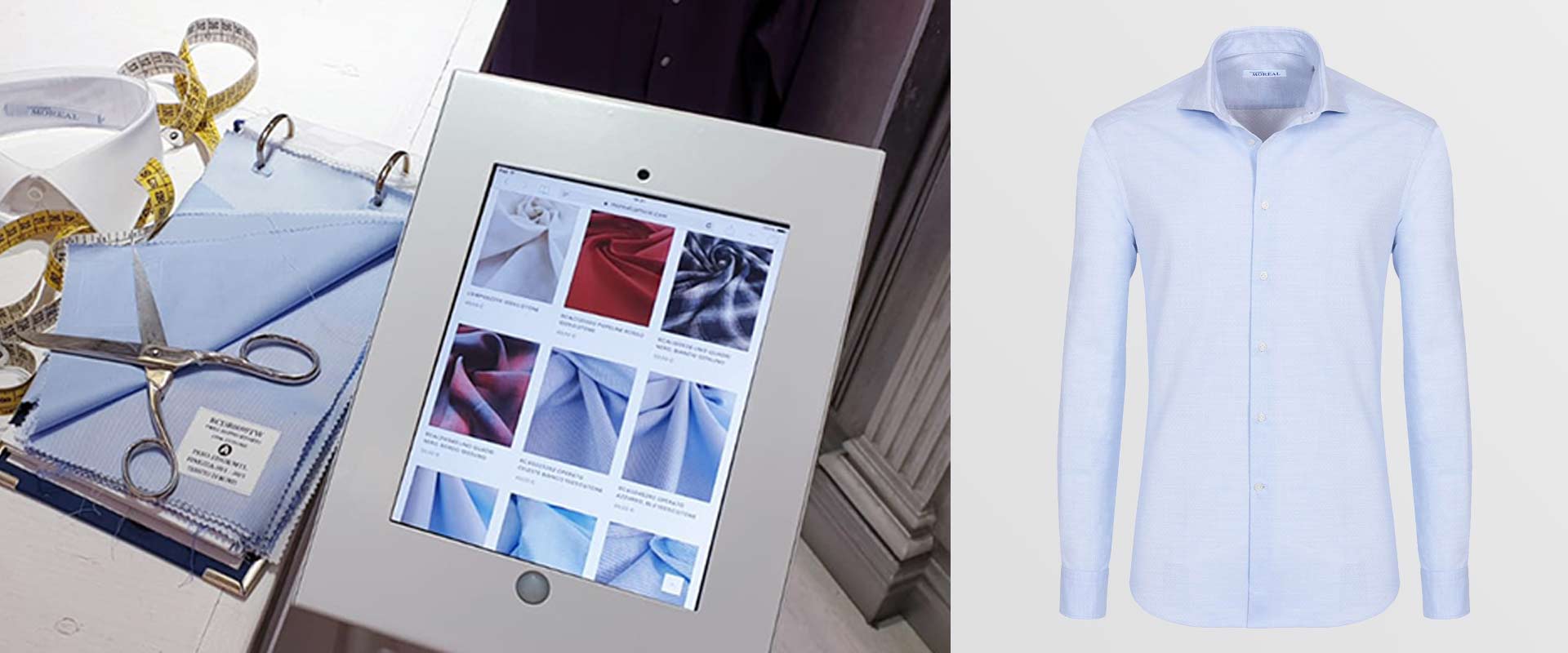 TOTEM
TABLET-TOTEM
TABLET-TOTEM
Senti il tessuto e ordina in completa sicurezza la tua camicia su misura dal nostro Tablet/Totem nei nostri negozi
+
Mosca
Mosca
Mosca di rinforzo al fianco
+
Collo
Collo
Scegli tra 20 modelli di collo
+
Polsi
Polsi
Scegli tra 12 tipi di polso
+
Bottoni
Bottoni
Scegli da una selezione di 33 colori di bottoni e 3 diversi tipi di cucitura bottone: normale, croce e giglio
+
Cannello
Cannello
Scegli il tuo cannello. Liscio, nascosto, visibile o impunturato sportivo
+
Iniziali
Iniziali
Scegli il carattere ed il colore per personalizzare la tua camicia con le tue iniziali
+
Fianco e cuciture
Fianco e cuciture
Tutte le nostre camicie sono cucite e ribattute all'inglese con ago singolo, 8 punti a centimetro
+
Giromanica
Giromanica
Giromanica cucito all'inglese
FREE SHIPPING
Free shipping for the month of May! Free order pick-up in any of our stores.
LIVE CHAT SUPPORT!
Chat with us live for any questions regarding your order! Live Chat!
6 MONTHS FOR RETURNS AND EXCHANGES
Changed your mind for your look? No worries, easy return shipping!
100% SECURE PAYMENT
Payment through Credit Card, Paypal or cash at pickup in any of our stores!